About us
Ma mission est d'aider la prochaine génération à mieux réussir leur vie financièrement et spirituellement
Our passions are business, entrepreneurship and technology.

We want to leave and empower the next generation to be more business oriented with values.
Business consultant and entrepreneur
Mr. Nozière is a business consultant, speaker, and entrepreneur. He lectures at international forums in Canada and Africa on the startup ecosystem and financial emerging technologies such as blockchain. He set up an incubation entrepreneurship program for young people within Groupe3737, which was awarded by the city of Montreal and supported by the Quebec Ministry of Economy, Science, and Innovation. He has worked as a banker in his home country and the Internet company Mediacom as a Senior Accountant. After immigrating to Canada in 2005, he decided to start his own consulting and training business Bruner Canada. He was nominated twice as Entrepreneur of the Year in 2008 and 2010. In addition to being an entrepreneur and professor, he recently founded a financial technology firm (Fintech) with his partner Netdollar.
Ambassador of the City of Montreal, Mr. Nozières involved in many philanthropic and volunteer activities. He lectured at the in Hight school and universities to promote entrepreneurship and technology. It acts against school dropout in collaboration with the Association for the Development Research and Innovation Quebec (ADRIQ). He continues to actively coach as a coach and business mentor for young aspiring entrepreneurs in Caribbean startup projects by the Richard Branson Center in Jamaica. He got the recognition of the foreign minister, Paul Arcand for Mission in Africa with the Franco-Quebecois Youth Office(OFQJ).
Nominated lastly Top 75 Immigrants in Canada by Immigrant Magazine. In 2008, Mr. Bruner Nozière received from the Minister of Employment and Solidarity, Sam Hamad, the public award as an entrepreneur by the Société Lavaloise Communautaire d'Emprunt (SOCLE) and the Quebec Community Credit Network (RQCC). He has served on several boards including Zap.coop (Montreal-wifi), the selection committee of the Young Chamber of Metropolitan Commerce and the Junior Chamber of Commerce of Haiti (JCCH).
He has been on radio, TV, and newspaper. He is the author of two e-books: the Business Opportunity Guide and the Capital Raising Guide. Mr. Nozière advocates entrepreneurship and philanthropy, which has allowed him to receive awards and grants to travel to Africa, Europe, and the Middle East by promoting startup entrepreneurship and innovation. Its motto is simple: #LAUGH, #LEARN, # LIVE, # LOVE.
What I Do
Carrot cake gingerbread sugar plum jujubes.
BRAINSTORMING
We provide business advices and consulting
Business plan
We help you put your business project in writtings
IT Consulting
We provide Information technology solutions
WORKSHOPS
We provide business trainings and workshops.
Recognitions
What My Clients Say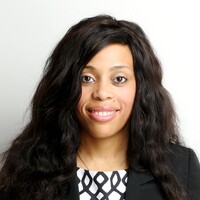 MAGGIE RICHMOND
Manager - E-NO
I have hired Bruner in my client projects. He is always dedicated, professional and open to share his knowledge and his network. I will definitely recommend him.
PASCAL METELLUS
FINANCIAL ADVISOR
With the experience and expertise in business we receive from, we were able to present a great business plan
FANNY LOR
CEO - BETEL.WORK
Very professional with very deep expertise to support entrepreneurs.
BONY MORIN
CEO, ENTREPRENEUR - BOX PAM
Le consultant maîtrise parfaitement son sujet. Il était très attentif à mes besoins. Il a aidé mon entreprise à grandir et à mieux se valoriser en moins de 6moins.Je recommande.
My thoughts
Carrot cake gingerbread sugar plum jujubes.
Contact Me
I will Reply as soon as i can